Have you happened to notice that everywhere that you look, people always seem to be looking down at their phones? It is as if a transformation is upon us, and the online world is surpassing the real world.
Today I would like to give you a few suggestions on how to earn money online. I mean, really, wouldn't you enjoy collecting money while online, rather than spending countless hours just surfing the web? I sure would!
Did you realize that there is a real potential for making money on the internet? Just in 2018 alone, over 513 billion dollars was spent online, and that was up 14.2% from 2017. We can only expect that that figure will be higher in 2019. Don't you agree?
Let's now take a closer look at several ways for you to earn money online-
Surveys
Selling Products

eBay and Facebook Marketplace

Stock Photos
Create and Sell DIY Products
Blogging and Affiliate Marketing
---
Do Taking Survey's Online Genuinely Work?
I am sure you have seen many advertisements which state that if you answer a few questions, you will earn extra money. Have you tried it before?
For me, I find it to be a waste of time and an annoyance at best. You think that you are finished and the survey keeps going and going. It is always the same questions, over and over. So the question is- is it worth your time. I have to say a big fat NO.
Do you know that one time, and I am not sure which company it was, but I spent almost an hour doing a survey? And when I was finally done, I made a measly $.75. That was the straw that broke the camels back. I swore that that was the very last survey that I would be a part of ever.
But guess what I just did? You got it; I took 20 minutes to do a little research for you, yes you, I sacrificed my time to see if maybe, I would get some easy cash.
Well, at the end of the survey, I was given four options to choose from- 80% off a bunch of products that I did not want, $15 if I joined something or another, (um NO thank you), a bunch of magazine subscriptions that I had no interest in, and finally $2 if I would sign up for a credit card. WHAT A WASTE OF TIME!!
It is up to you, I am not sure, but maybe you think these are proper incentives to answer survey questions. If you believe that I am wrong and that I do not know where to look for the best deals in survey taking, please enlighten me down below in the comment section.
I will leave a couple of these company's information here, so have a look and give it a try for yourself.
Helpful tip- Do not give out your home phone number or you will receive unwanted calls day and night!

---
---
Selling Items Online on eBay
How about a virtual garage sale? I am sure that you could find a bunch of items that are just lying around the house collecting dust, couldn't you? Are you familiar with a little company called eBay?
There are several platforms in which you can sell your goods online. Let's first start with eBay. Did you know that at any time, there are over 3 billion products offered on eBay? How do you go about selling, though?
I was wondering just how hard it would to be. Here are some steps that I found that are easy to follow.
The first thing to do is research eBay to see what others are selling, in essence, this will be your competition
Come up with a unique name for your page, nothing crude or offensive
Create an eBay account and a profile page (demonstrate your credentials)
Set up a payment method
It is recommended to buy a couple of low priced items to establish your reputation
Choose what you want to sell, start small at about five articles per month
Start with selling a few low price items to up your rating (higher customer ratings get higher sales)
Take pictures and write excellent descriptions with compelling titles
Take consideration on how the items will be shipped to the customer's (shipping prices)
Determine which selling format you would like- Buy Now (fixed rate), or Auctions which can take between 1-10 days (your choice) as well as a reasonable price
(Auctions are an excellent way to see how much customers are willing to pay for a hard to find item)
Ship items immediately once the customer has bought the product
---
---
Selling Items of Facebook Marketplace
To sell a product on Facebook Marketplace is a bit less complicated than eBay. Let's take a look at the best way to sell products on Facebook.
Find and click on the Marketplace Icon on Facebook
Click on 'sell something' then click on Item for sale
enter a title, category and elaborate description of the item as well several photos of said item
Make sure that you include-
a title, price, location and photo, and category before clicking on Post
What makes Facebook Marketplace a bit different from eBay, is that you meet the customer's face to complete the transaction.
Because of this, please be aware of the potential dangers that exist. As a rule, you should meet in a public place, and it would not hurt if you could bring someone along with you as a precaution.
---
Selling Stock Photo's Online
Do you like to take photos? Are you like me, and you have ten's of thousands of photos just sitting around and collecting dust?
There are many company's online that offer the service of you uploading your pictures to sell to interested publishers. You could say that it is a go-between entity for photographers and interested buyers.
The process is tedious, as there are specific things that you must do to make the photo sellable, such as having the right dimensions and subject matter as well as an adequate description of the picture.
It never hurts to try, does it?.
Here are a few company's to look into if you are interested in looking into selling stock photos.
I belong to 500px, but at the time of this writing, I  have yet to make a sale.  I have only listed ten photos so far, so I am not overly concerned.
Most company's that I have listed below have a free starter membership, but if you want to have a lot of inventory to sell, you may need to purchase a yearly subscription.
Take a look at each to figure out what would be a good fit for your up and coming business venture.
---
DIY-Make and Sell Your Products Online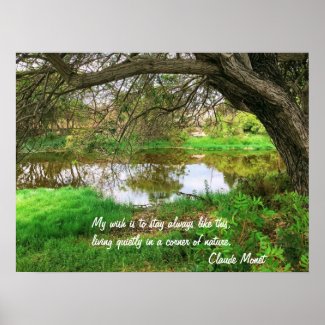 I found another creative way to use all the photos that I have accumulated through the years- creating products using a third-party retailer!
It is quite simple and loads of fun. Once you make one product, you can not wait to make the next one.
The way that these selling platforms work is rather simple. You create a product using one of your photos, and if sold, you will earn a small commission.
I love the fact that the companies do all the hard work for you (creating and shipping the product.)
You are also able to set what price you would like to give the item. But do not be too greedy, I mean you want the item to sell, yes?
First, let's have a look at Zazzle.com. Here there are endless amounts of items that you can create. Oh, and by the way, the poster up above was made by me on Zazzle.
Creating Products on Zazzle
Invitation and Cards
Clothing and Accessories for both adults and children
Home Decor (from pillows to garage sale signs)
Electronics- personalized phone cases, etc
Office Supplies
Wedding -from invitations to personalized apparel
Art- posters, decals, framed and finished art
endless items to choose from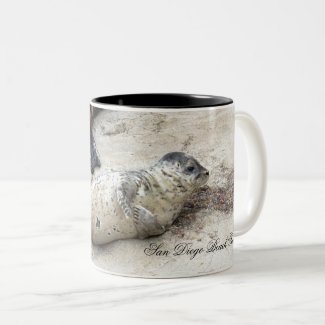 Here is another example of one of the products that I made. It was quite simple. Again, the key here when making items, it to make sure that you have categorized it correctly as well as having a detailed description.
You want your item to be able to be found in the Zazzle search engine.
Go to Zazzle now and see for yourself all the artistic possibilities that are available! And did I mention that it is free?
Creating and Selling on Etsy
Etsy is another marketplace in which you can make one of a kind creations to share with the world! Not only are you able to sell your creative products, but also vintage items as well.
Worldwide, there are over 41 million active buyers on Etsy every year! That is a lot of people, and with only 2.1 million creators, maybe the odds are with you for completing a sale, yes?
It should be noted that there is a very listing small fee of $.20 for each product listed to get started. Items are shown for four months or until it is sold. Once sold, there is also a transaction fee (see link above for more information.
Along with a strong Etsy support team, copious amount of info is available on the website itself, to help guide you in creating your personalized Etsy store.
---
Create a Website and Blog
Have you ever considered starting a blogging website? Though some believe that blogging is going out of style, I have to disagree. Blogging is a great way to communicate with a vast audience, especially if you refine your blogging website to a very narrow niche.
What exactly is a niche? Well, you can look at it as a very refined interest, product, or service which appeals to a small section of the population. Now is the time to tell the world all that you know about your defined niche.
Become an expert! You will be surprised how easy it is to become well versed in something when you spend countless hours researching and writing about it, day in and day out.
What is Your Website About?
If you do not already have a website, may I suggest checking out SiteRubix? I have written extensively on SiteRubix (click on the link for more information) and plotted out step-by-step on how easy it is to create a free website.
After you have created a website and named it with your niche in mind, you need to come up with things to write about and share. Can you think of anything that you would like to write on? I bet you could.
Once you decide on a niche, and set up a website, start writing unique content about your niche.
I find that if you love something, it is not that hard to write about it. So find something that you love, and once you have a couple of posts under your belt, how about adding a few affiliate links?
---
My Number One Recommendation- Affiliate Marketing and Blogging, Give it a Try!
So you have a niche website, and now it is time to find some affiliate programs and items to share with the world. In a previous post, I listed the Best Affiliate Programs for Beginners, have a look.
Affiliate Marketing is selling other people's products via advertisements and reviews (blog posts) along with making a small commission from the sale.
But for those that have no idea what affiliate marketing is or have no idea how to set up a website or link affiliate products, may I suggest a fantastic place where you can find answers? The company is called Wealthy Affiliate.
I have been a part of this online community for over two years and have learned a tremendous amount in regards to affiliate marketing.
Otherwise, known as an 'Online-University,' here is a place where you can learn the ins and out of affiliate marketing with vast amounts of information on everything you need to know to create a successful online business.
One of the first things that attracted me to Wealthy Affiliate was the fact that it is free to join for seven days. Other companies are not as generous, that is for sure.
Once I had a look around and saw all that is offered, I was hooked.
Not to mention, that after the initial seven days, I was also able to continue to gauge the site for another 30 days for just $19. (Please click on the above link for more information.)
It does not matter if you know little to nothing in terms of website creation, blogging, or affiliate marketing. Because at Wealthy Affiliate, all of these subjects are covered and more!
Did I happen to mention that there is also 24/7/365 support as well as over 1.2 million affiliate marketing members within the community willing and can help you whenever you need it?
Yes, really!
---
How Would You Like to Make Money Online?
So there you have a few examples of how to earn money online. Do not get me wrong, there are many other ways as well, and I will be writing about those at a later date.
Which way piqued your interest? Do you remember that 513 billion dollar figure we were talking about earlier?
Do you want a piece of the pie? I sure do, and that is why I have been concentrating on learning and making money from affiliate marketing. Out of all the examples that I have given you, I genuinely believe that affiliate marketing has the most potential for success.
In closing, I leave you with this question-
"Are you ready to earn money online?."
Thank you for making it this far, and please leave any comments or questions that you have down below!
---
References-
digitalcommerce360.com- Fareeha Al "US e-commerce Sales Grow 15% in 2018."
wikiHow.com- "How to Sell on eBay."